CNR Alloy F1 Levers
The Latest upgrade to the CNR F1 levers are now in stock.
New levers utilize a 6mm steel bolt coming up from below, they do require some minor machining to the lever mount. They do Not bend like previous versions in hard impact with a Berm. and hold the car balance much better through the entire race.
Part Number CNR 864
2006 Winternats Video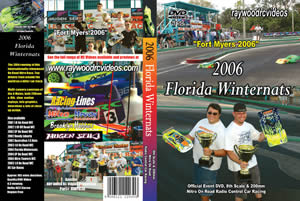 Expected end of April
Marder conversion to Stadium Truck

This very simple conversion can be done to any Marder or Beetle.
Parts Required for Conversion:
2 x 7154
1x 6106
2x 8466
1x 7011/01
1x 6716/22
1x 6175
1x 6176
1x 6729/20
1x MMR6192
You will need wide offset wheels 6105/01 or Stadium rims and tires to clear the body.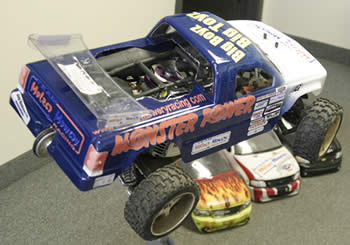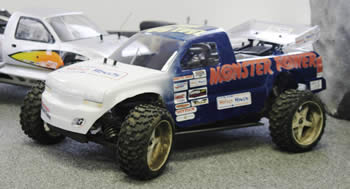 Watch Sandy's R&D page for a how to in the next couple of weeks.
New Stadium Front Bumper 6220/4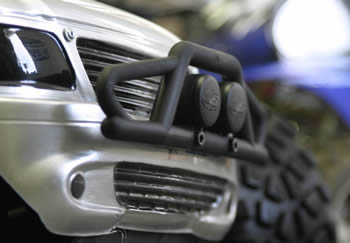 New Truck Bumper 6220/5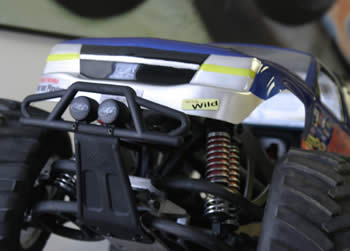 Team MMR F1 Limited Edition Chassis

Over one pound weight reduction.
When used in conjunction with the Titanium rods from FG you can slim almost 3 pounds off your comp F1. Brining it down to the minimum race weight allowed. Limited production run.
Part number MMR-F1R/05LT
Alloy Gas Cap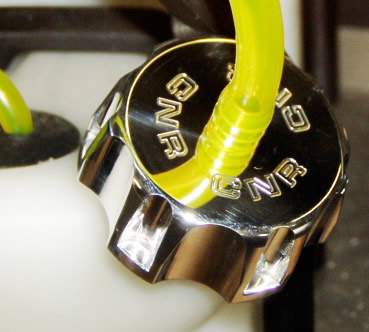 Just in time.
Great stocking stuffer for your Large Scale enthusiast.
Combined efforts between R&D and CNR have this beautiful Gas cap improving fuel flow and engine performance.
Shipping to dealers the first week of December.
New Nitro Head for the Collari .32 MT motor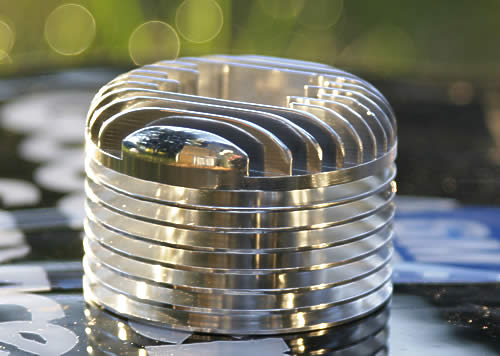 Part Number CNR2185
The Ultimate Power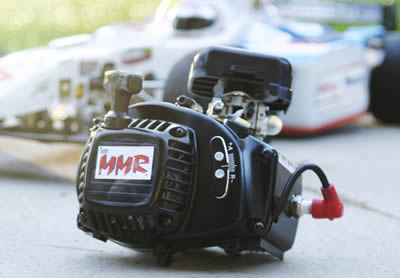 This is the ultimate for reliable, National and World Champion capable horsepower available.
This motor is fully modded from the bottom up.
Features include:
4 bolt cylinders, Fully CNC ported for the best possible balance between power and economy without reliability being sacrificed.
Resurfaced machined Zenoah case to accommodate the most common large scale cars available.
Adjustable timing to allow you to fine tune the motor for track conditions and quickly adapt in the event of a major track change.
As with all the MMR motors everything is machine produced for reliability, quality, and repeatability of motor performance.
Not only will this motor give you a edge in local bragging rights it is fully capable of running in the fastest racing circuits in the world and winning. You will never feel that you are falling behind due to motor performance. Have what the Pro's have.
Part Number MMR-23R/05 Available from Dealers Sept 20th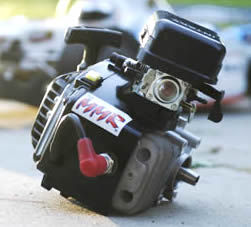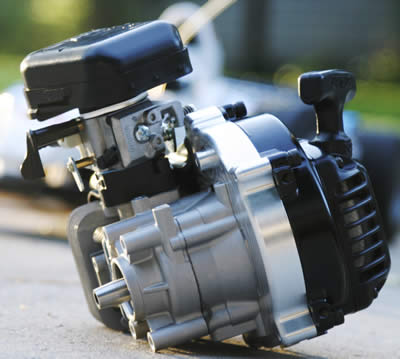 Molzer Mowery Racing
Truck Body Releases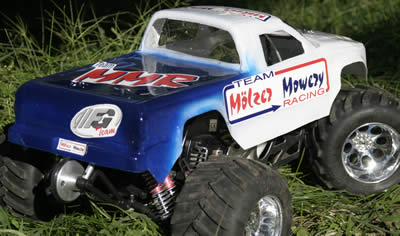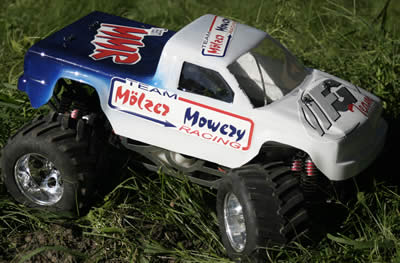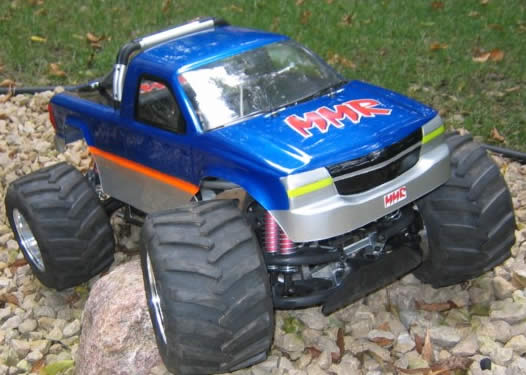 MMR6192 Truck body A
Shipped to dealers Sept 1st
Hot New Alloy front
shock tower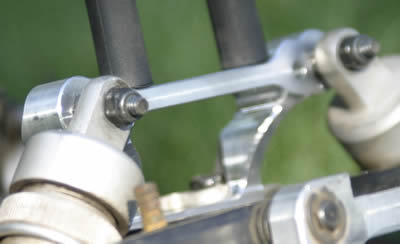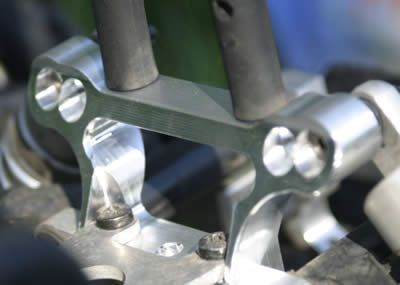 Part Number CNR6099
Fits the Marder, Monster Beetle, Beetle, Sedan.
Shipping first week of August
Quick clip shock mounts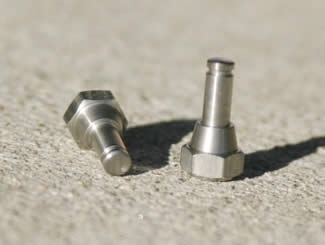 Intended for adding duel rear shocks onto the alloy FG arms.
CNR1112
Shipping first week of August
SAMBA F1 2005 Edition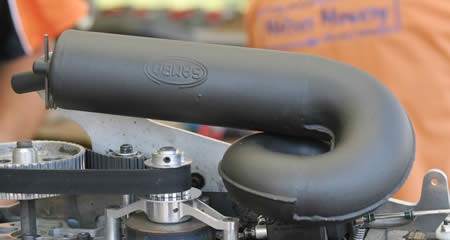 The new F1 pipe did exceptionally well in the European Championships, proved, to have incredible power, good economy, and with a huge weight loss and the better CG a better handling car.
First shipment is in route and with limited quantities will be the hot ticket at the US Cup. So get with your dealer and get one ordered right away.
The best reason to go oval racing is here.

MMR Stock A
Ask your dealer for special release pricing.
Just a sneak peak Video
Water repellent pre filters for your off roader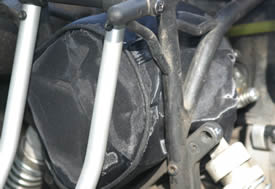 Fresh from the R&D guys we have a water repellent pre filter that filters out most of the dirt before it sticks and clogs the air filter.
This is a must have for sandy environments, extends not only run time but engine life. Fits over the stock foam filter and the K&N.
Part Number MMR1981